About Our Company
We, Shree Metal Industries are renowned in the Non-Ferrous Metal Industry for making available an incomparable gamut of Aluminium Wire, Aluminium Flat, Aluminium Sheet, Copper Bus Bar, Copper Wire, Copper Strip, Copper Rod, Copper Tape, Copper Hex Square Rod etc. Premium grade raw material is utilized for the creation of a world class gamut. All over India, we are acknowledged as a number one manufacturer and trader. We have been able to produce high quality products in bulk quantity which has been one of the reasons for our fame among customers. Every time they place orders, we make sure to complete it in very less time. In addition to this, they observe that quality is never compromised in our products. The items we bring-forth are greatly durable, have great resistance against corrosion and rust resistant. Our greatest priority is the happiness of customers for which we strive to work with complete focus and unerringly fulfill their needs.

Why Us?
Our company offers a huge product line that consists of Non-Ferrous Metallic items such as Copper Hex Square Rod, Copper Wire, Copper Rod, Copper Tape etc. This gamut is superior because we prepare it by using highest grade raw material. Along with timely delivering an excellent gamut, we are famous for our work discipline, reliability and punctuality. Moreover, following are some of the other factors that are responsible for our business venture's popularity:
Wide distributive chain
Affordable pricing policy
Ethical business values
Huge product line

Our Business Philosophy
The philosophy of our enterprise support our operation. It outlines the overall purpose of our business which is to offer world class services to customers. Our business philosophy reflects the values of our leaders and administrators. They work very hard to prove customers that their decision of choosing us as their partners is more than correct. We are delighted to see that the employees understand the values of our company and are very well aware of the goals they are working for. We constantly remind them that our existence is for clients and from clients. They respect this statement from the bottom of their hearts and start everyday operation by keeping this in their minds.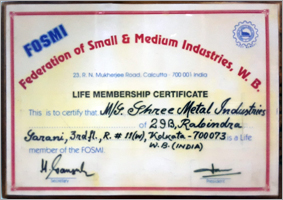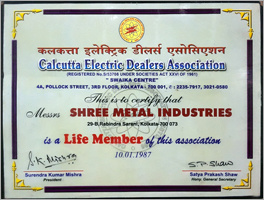 Read More